Getting Involved
What's at Risk?
Paddle boards as "vessels"
There is a movement among federal and state actors to classify stand up paddle boards as "vessels." 
The repercussions of such a classification would be to limit the freedom and mobility of SUPers by ignoring the obvious problems that are inherent in the use of life jackets while operating stand up paddleboards in ocean waters and potentially other bodies of water.
Mandating life jackets
Special interests are pressuring the Coast Guard to regulate stand up paddle boards in a one-size-fits-all manner that would require the use of life jackets in all circumstances.
Because paddle boarding is a relatively new and popular sport, a common misconception among law makers is that SUP is like kayaking and canoeing. Yet SUP shares more similarities with surfing—both paddle boards and surfboards are inherently buoyant and are not prone to the hazard of sinking as canoes and kayaks are. 
Paddle boarding is one of the safest, if not the safest, water based recreational activities.
Sign the petition and stand up for paddle boarding!  Stand up for safety!
Who We Are
FreeSUP grew out of a small group of similarly-minded stand up paddlers in Southern California who wanted to promote SUP and ensure SUP is preserved for future generations across the nation and around the world.
We have taken FreeSUP nationally, and you can join us by being a part of the FreeSUP team, signing the petition, becoming a member, or starting your own local chapter!  We are here to support you!  Let's do this together – FreeSUP for all.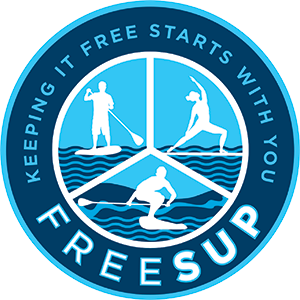 Our Mission
Our mission is to promote and preserve the lifestyle unique to stand up paddlers. We promote the interests of stand up paddlers and future generations of stand up paddlers by lending a collective voice to SUP causes and concerns. Staying true to our members' core values, FreeSUP strives to uphold and maintain the highest standards of ethics in accomplishing these goals.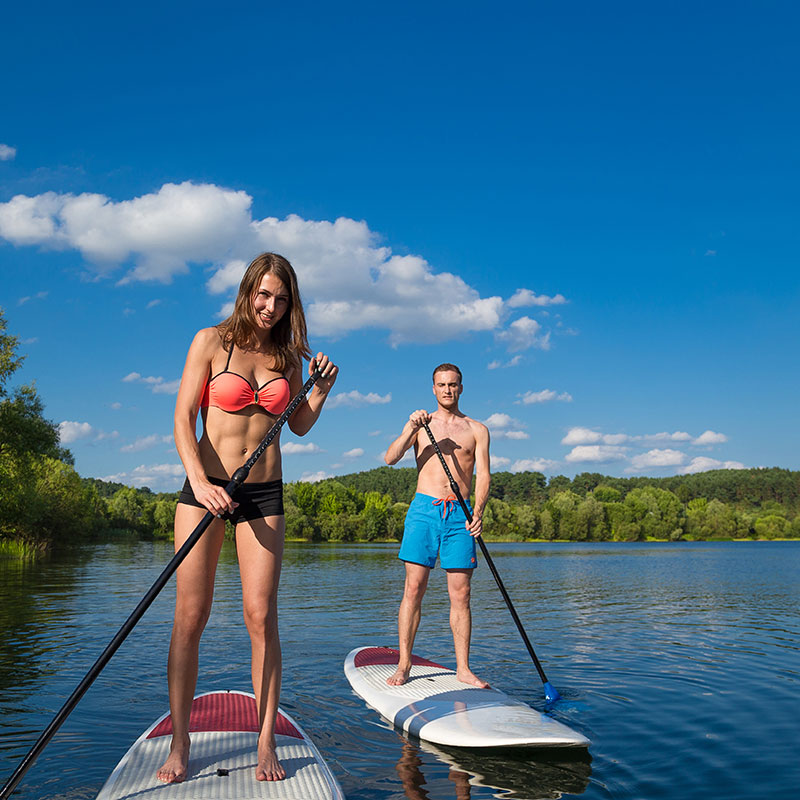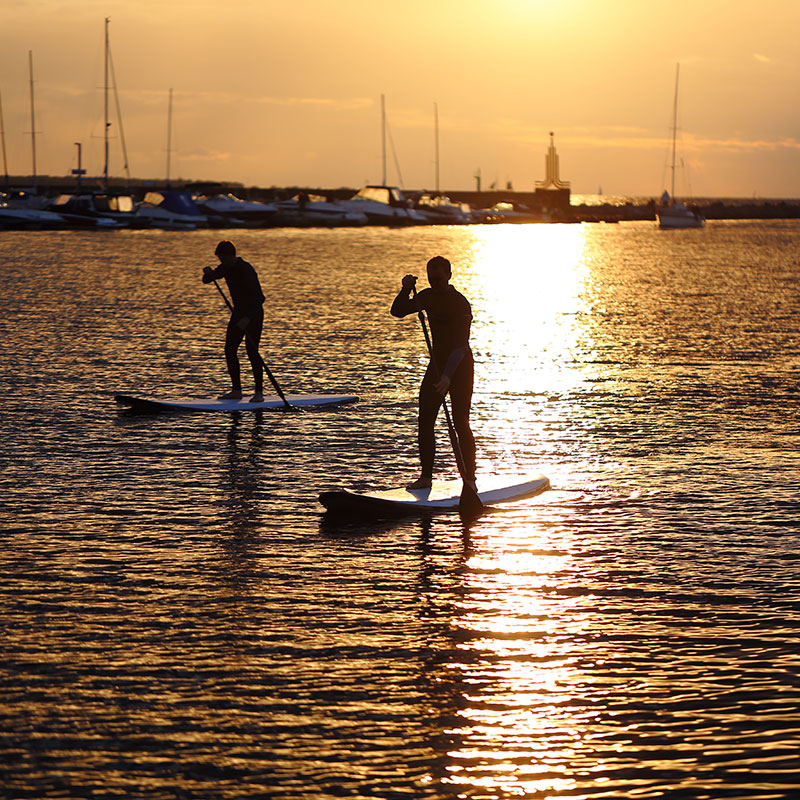 What We Are Working On
Currently we are working to stop the special interest movement that is lobbying the local, state and federal agencies to impose unnecessary and unsafe life jacket regulations on stand up paddleboarding (SUP). By classifying the stand up paddleboard as a "vessel," many requirements could be put upon the SUP rider including: wearing a Coast Guard-certified life jacket, carrying a whistle or noise device with you while on the board, and carrying a flashlight while out in the dark. These requirements are arbitrary, are likely to create a dangerous situation, and should be left up to the individual's discretion depending on the individual's circumstance.
There is no data to support the idea that SUP is as dangerous as other watersports such as kayaking and canoeing. In fact, the very minimal statistics presently available demonstrate SUP continues to be the safest water based activity, even though the number of people enjoying SUP has increased from year to year. We should not stand idle and allow the government to regulate a watersport that has been shown to be inherently safe. Concerning SUP, one Senior Coast Guard Regulatory Officer has explained: "We don't have data that validates the utilization of the [life jackets]."
Available data suggests life jackets can increase SUP dangers. Indeed, the very reason surfers are not required to wear a life jacket is due to the significant threats to safety a life jacket presents. Former Congressman Dana Rohrabacher has brought this issue directly to the Coast Guard's attention.
"The board riding community makes a good case that life jackets actually increase risk of injury."
GET INVOLVED
Become a FreeSUP Member
Become part of the Stand Up Paddle (SUP) community and help us stand up to federal, state, and local regulators and agencies who are trying to impose unnecessary and unsafe regulations on SUP, such as classifying stand up paddleboards as vessels, and requiring users to wear life jackets on our oceans, rivers, lakes and streams.
Start a FreeSUP Chapter in Your Area
Each state and region of this country has unique conditions for paddleboarding. Paddleboarders everywhere need to have a voice that will represent policy positions appropriate for their area. We want to encourage and support other like minded paddlers to start a FreeSUP chapter in your community.
Please contact our Executive Director using the form below to find how to start a FreeSUP chapter and the issues that may be impacting your ability to enjoy this fantastic sport.